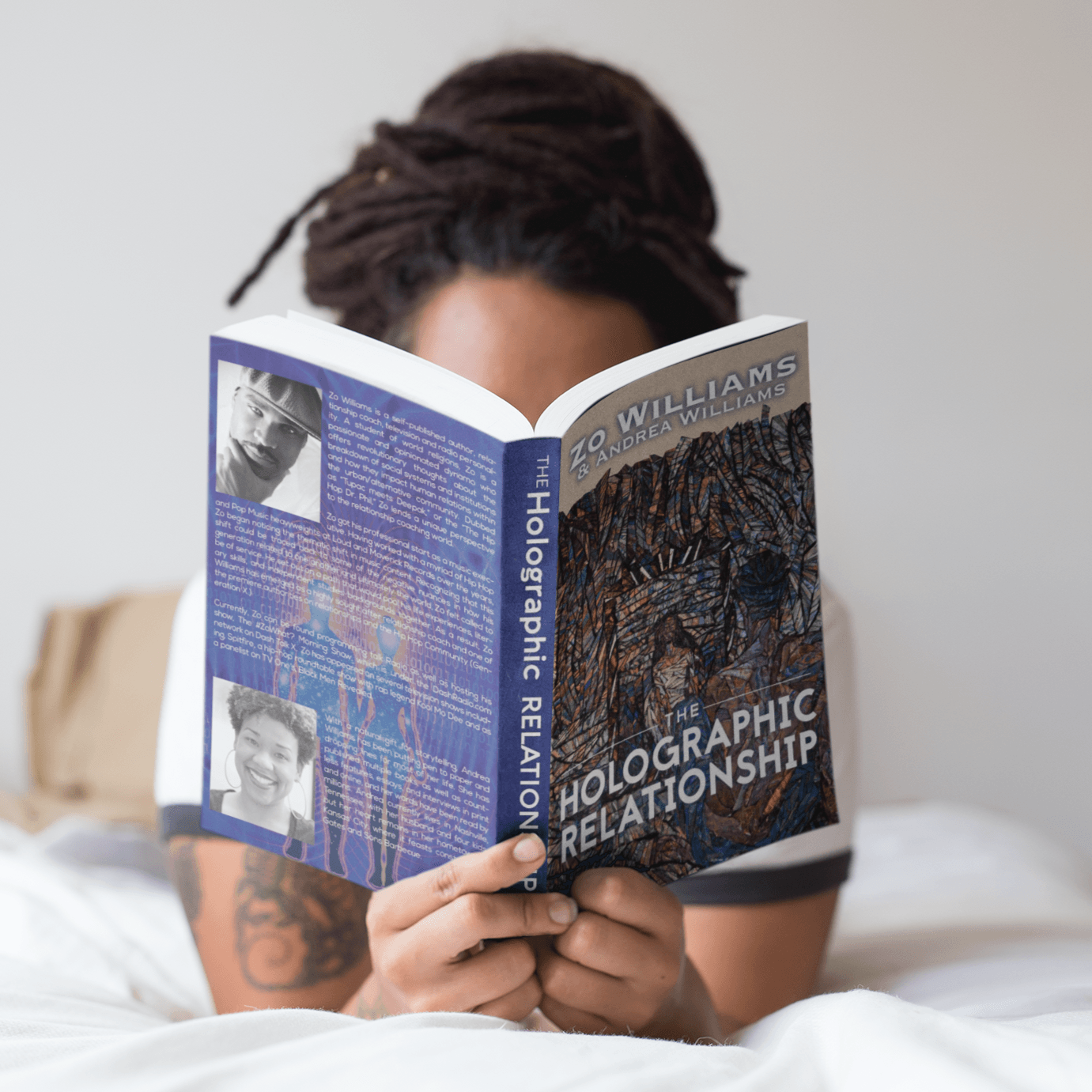 The Holographic Relationship*
by Zo Williams & Andrea Williams
Sale price
$45.00
Regular price
The Holographic Relationship*
by Zo Williams & Andrea Williams
Sale price
$45.00
Regular price
The Holographic Relationship: A Deeper Look at the Union between Consciousness, Intimacy, and God
The follow up to Zo's critically acclaimed workbook, "The Relationship Dismount." Williams and co-author Andrea Williams, apply the science of physics to help bring clarity to your intimate relationships.
- Format: Paperback
- Print length: 391 pages
- Dimensions: 5.5 x 0.51 x 8.5 inches
* Pricing set independently by author
Zo Williams is a self-published author, certified relationship specialist, and television & radio personality. Dubbed as "Tupac meets Deepak" or "The Hip Hop Dr. Phil," Zo lends a unique perspective to the relationship coaching world. 
Don't miss the "Voice of Reason with Zo Williams" on KBLA Talk 1580 weekdays 7-9 p.m. PT.